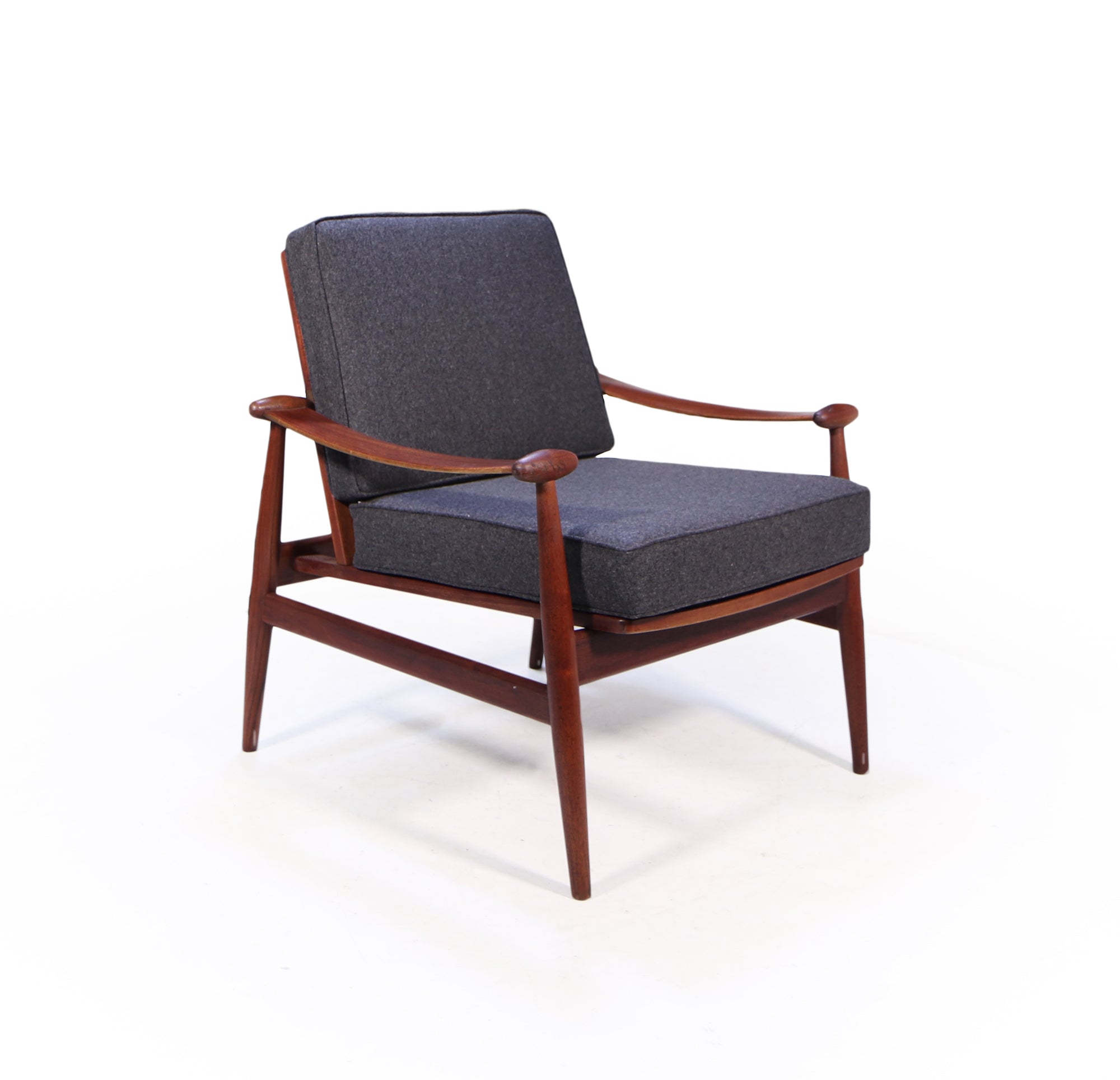 Bring a touch of timeless style to your home with the iconic mid century chairs. Whether you choose to add an accent chair or two in your living room, dining chairs for the kitchen, or a swivel lounge chair for your bedroom, this distinct look is sure to make a statement. With sleek silhouettes and classic materials such as wood, metal, and plastic, these mid century modern chairs have been inspiring interior design trends since the 1950s. A Mid century chair is becoming more and more popular with with the trendy among us, Mid Century Modern Furniture is being recognised in Museums around the world as 'Modern day Antiques' To Own some Mid Century chairs today should hold there value if not increase in years to come.
Breathe New Life Into Your Home with Iconic Mid Century Chairs
If you're looking to add a modern touch to your home, iconic mid century modern chairs are the perfect way to do it! These versatile pieces can be used in a variety of ways, from dining chairs in the kitchen to living room chairs and even lounge chairs or swivel chairs. They come in many different shapes and sizes, from classic to more modern statements that make a bold visual impact.
These timeless pieces can be used throughout the entire house. Whether you are looking for dining chairs, lounge chairs, or bedroom seating options - there's something for everyone in this classic style. From teak, rosewood, and oak to French and Danish designs - these vintage finds will really bring life and character into your space.
Mix and match mid-century chairs in different colours and finishes to create a unique look that is sure to be a conversation piece. The best part is that these seating options don't need any additional decor as they add plenty of visual interest on their own! With curved, angular lines and sometimes even bold fabric patterns - these statement pieces are sure to take your home from dull to delightful in no time at all!
Mid century modern is a Timeless Design
Mid century modern is an iconic, timeless style of design that is as relevant today as it was when it first emerged in the mid-20th century. The movement was led by a handful of prominent Danish designers: Finn Juhl, Kai Kristiansen, and Arne Jacobsen who championed the concept of functional yet beautiful furniture design.
Finn Juhl's work infuses traditional craftsmanship with modern elements such as bold lines and curves to create pieces that were both visually arresting and practical. He was known for his attention to detail and belief in creating furniture with character. Kai Kristiansen created designs that focused on minimalism while incorporating organic forms into his pieces. His iconic use of teak wood has become synonymous with mid-century modern design.
Identifying Mid-Century Modern Chairs
If you're looking for a piece of furniture with style and comfort, mid century chairs might be the answer! These iconic pieces of furniture have been popular since the middle of the 20th century and are still sought after today. Mid century modern chairs provide solid construction, comfortable seating, and a very stylish look that isn't quite like any other era. You need to look for solid jointed construction, be careful that you are not buying a mid century style chair these will have fresh new wood visable underneath and may sometimes not last as long.
The best examples of mid century chairs have been restored to their original condition. Not only do these reclaimed pieces give you an authentic feel, but they also often come with vintage fabrics or upholstery. Of course, if you're looking for something more contemporary you can still find a great selection of newly made mid-century modern chairs that are just as beautiful – though they may not have the same authentic charm.
Mid Century Chairs
Sleek and stylish designs, combined with comfort and quality make these chairs a must-have item for modern decor. With their timeless look, mid century chairs provide an element of charm to any living room or bedroom.
The design of mid century chairs is one of their greatest features; the curved lines and armrests give them a classic yet modern appeal. The sturdy frames and soft upholstery make them comfortable enough to relax in after a long day. Whether you choose a bright wool fabric or dark leather material, you're sure to find something that blends perfectly with your existing home décor. And because they're not overly flashy, they won't be out of style anytime soon!
Popular Styles of mid century chairs and there Materials
If you're looking to inject some mid-century modern charm into your home decor, then consider mid century teak framed armchairs. Not only do these statement pieces look eye-catching and elegant, but they also showcase a level of craftsmanship that won't be found in contemporary furniture. The warm shades of rosewood make for an inviting atmosphere with its natural wood grain patterns which can last for many years if maintained correctly. Another popular design is the egg chair - sleek curves that provide comfortable seating while looking unique and modern at the same time!
Original mid century Dining chairs
Original dining chairs from the 1950s and 1960s are making a comeback. From names such as Niels Moller and Arne Vodder of Denmark and manufacturers like France & Son and Merrow Associates, these iconic designs from the 1950s are now being sought after worldwide. With their curved lines, wonderful construction details and comfortable seating position, it's not hard to see why.
These original mid-century dining chairs offer a timeless look that lends itself well to a variety of interior styles - whether you're looking for an accent piece or would like to fit out an entire room with period furniture. While they may have been designed many decades ago, these pieces remain popular among those who appreciate modernist design today.
De Sede Armchairs and Sofas - quality beyond belief
The De Sede armchairs and sofas offer a superior quality that is hard to match. Not only is the craftsmanship second to none, but the thick leather upholstery ensures comfort beyond belief. The original range of elegant designs make it easy for these mid century armchairs and Sofas to fit into any home or workspace. Whether you're looking for an iconic piece such as their DS-600 sofa or a more modern spin on classic styling with their DS-99 chair, there is something for everyone.
These designer armchairs and sofas are investments in luxury that will last through years of use and enjoyment thanks to their high-quality materials and construction techniques. With De Sede products, you can rest assured knowing your purchase will serve you well for years to come!
Mid Century Armchairs
Mid century chairs are an exciting and stylish way to add a pop of modern design to any home. They come in a variety of styles, shapes, sizes, and colours to fit any décor. With their unique characteristics and timeless design, these pieces can easily become the focal point of any room. Mid century chairs are also very comfortable and well-made with quality materials that will last for years to come.