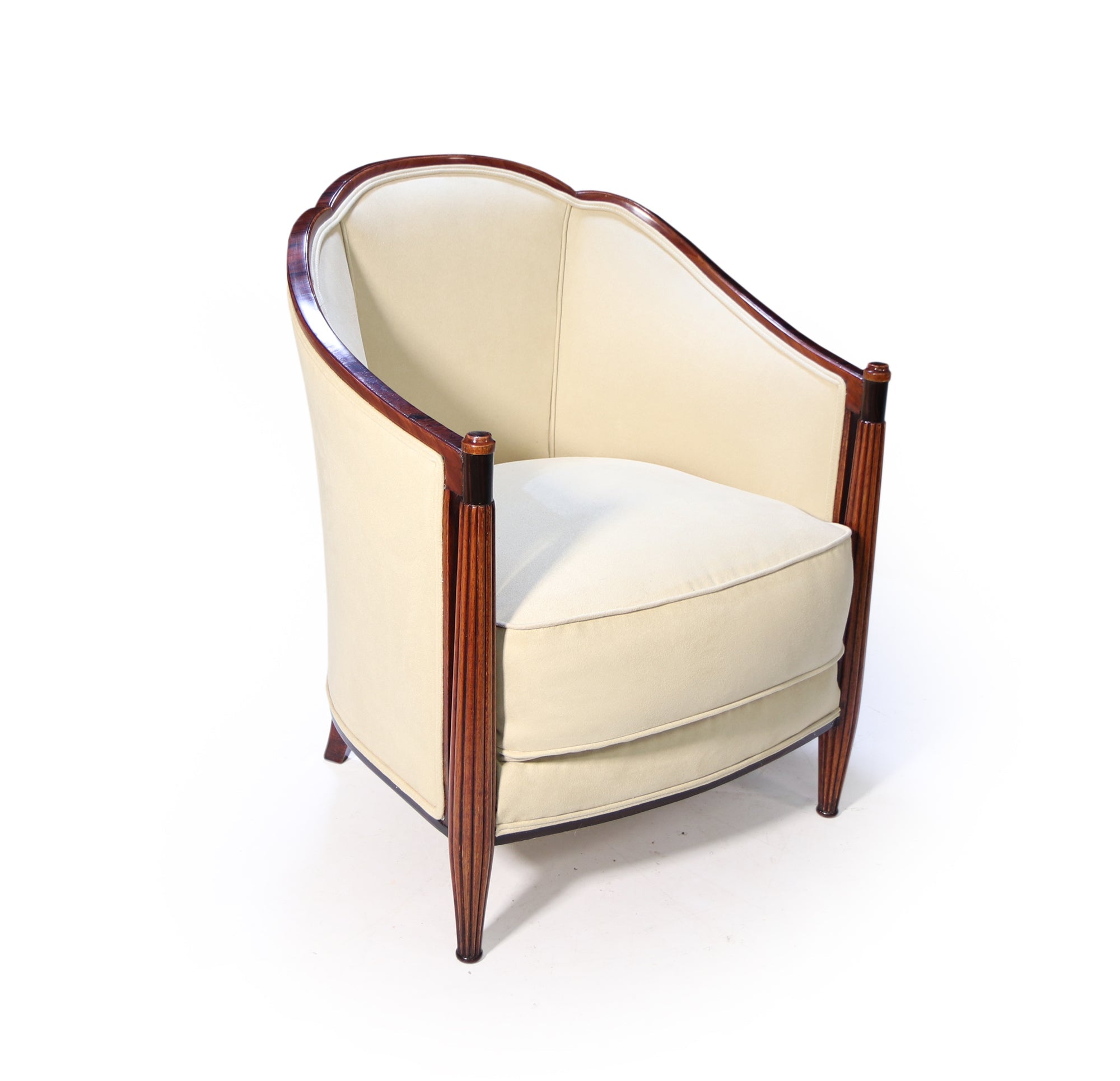 Art Deco Furniture was internationally popular all the through from 1925 to 1939. It was a culmination of many other 20th Century furniture movements of that time, including Modernism, Cubism, Futurism and even from the earlier period of the c1830's Empire Style. An Art Deco chair is often very well proportioned and designed to support the lower back in just the right position, without compromising on style of the chair, comfort or form.
These fundamental principles can be seen in many of its designs, in both the choice of visually dynamic geometric fabrics and the curved, clean lines of the chair frames. Even a simple leather armchair such as this pair of Art Deco Chair's, carries all of these principles. Reflected in the studded leather upholstery, arched detailing, yet comfortably demure proportions.
There are many different styles from the 20th Century that are incredibly popular, though Art Deco stands out even among these many styles. Originating in France just before World War I, this style really came into its own in the middle of the 20th Century. The freedom of expression that is associated with the Art Deco style leads to a variety of wildly different looks, colours, and uniquely designed desks that leave an impression. This design flourished by uniting a wide array of styles in a way that showed a clear "goal" of being modern. This vague goal results in Art Deco Armchair's being bold, surprising, and often times creating a memorable living or office area. Able to blend bold colour combinations, geometry-inspired from Cubism, exotic Far East styles, and a hint of royal European craftsmanship, it's hard denying the combinations available.