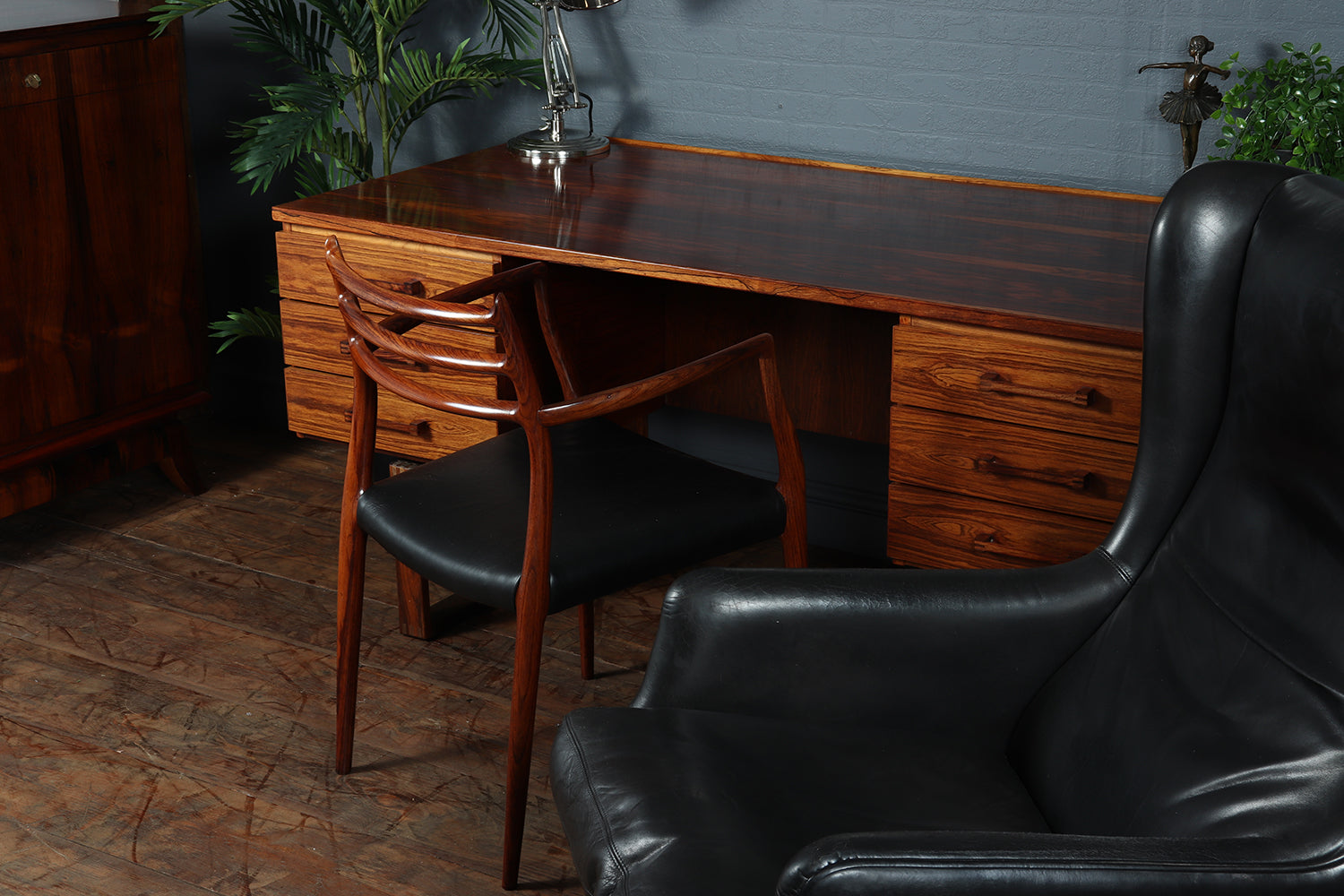 Make a Statement with Vintage Office Furniture
Are you looking to create a home office with a vintage feel? If so, vintage office furniture is an excellent choice for adding some classic style to your workspace. Whether you're looking for an art deco desk, mid century sideboard, bookcases, storage units or a vintage chair, there's sure to be something to suit your needs. there is something for everyone when it comes to vintage office furniture. Not only can these pieces enhance the aesthetic of your home office, but they also provide practicality and function.
Vintage Office Furniture
Vintage home office furniture is a great way to bring a touch of style and sophistication to your home office. For those who appreciate the beauty of older pieces, vintage office furniture can make a statement while providing essential storage solutions. Furnishing a home office can be an exciting task, and many people are now turning to vintage office furniture for their workspace. Whether you're looking for a statement piece or a functional workstation, vintage furniture offers an array of options to choose from. From mid century desks and sideboards to storage solutions and chairs, there's something that will fit perfectly in any executive home office. Traditional styles like Art Deco and mid-century modern pieces can give your workspace some personality, while contemporary styles offer sleek designs with plenty of practicality. Not only do these pieces look timeless, but they're also incredibly durable and long-lasting. Plus, the quality craftsmanship of vintage furniture is sure to impress any guest that visits your workspace!
Benefits of Vintage Furniture
Vintage furniture is making a huge comeback! Whether you're looking to furnish an office or just need a unique piece of furniture for your luxury home office, vintage pieces can be the perfect choice. Not only do they add character and style to a room, but there are also many practical benefits associated with them.
Vintage furniture will often last longer than modern pieces because it's made from high quality materials that have stood the test of time. For example, if you're looking for a luxury desk then antique desks often feature craftsmanship such as intricate carvings and joinery which makes them much more durable than contemporary alternatives. Additionally, vintage desks may also have hidden storage compartments that make it easier to keep your workspace organised and clutter free.
In addition to their longevity and practicality, vintage furniture adds charm and sophistication to any room.
Home Office Interior Design Ideas
If you're looking for a great way to improve the look of your office, With just a few simple changes, you can transform the entire atmosphere of your workspace. A desk chair that fits comfortably and looks stylish is essential for any productive workday. For more storage options, consider adding cabinets to store supplies or materials and keep everything organised. To create an inviting space, incorporate armchairs with comfortable fabrics in colours that complement the desk. Accent pieces such as lamps or wall art will add character and make the area more appealing. Finally, think about incorporating decor elements like plants or artwork to give your office a personal touch. With these simple interior design tips and tricks, you can craft an effective workspace that looks great too!
Add a Retro Vibe to Your Workspace
Office furniture is a critical component of any modern workspace. With the right furniture, an office can be transformed into a comfortable and productive environment for you. From stylish sofas to adjustable desks, there are many options available to suit any budget or design preference. Investing in quality home office furniture will pay off in the long run with improved efficiency and increased customer satisfaction. Start transforming your office today with our perfect vintage office furniture selection!