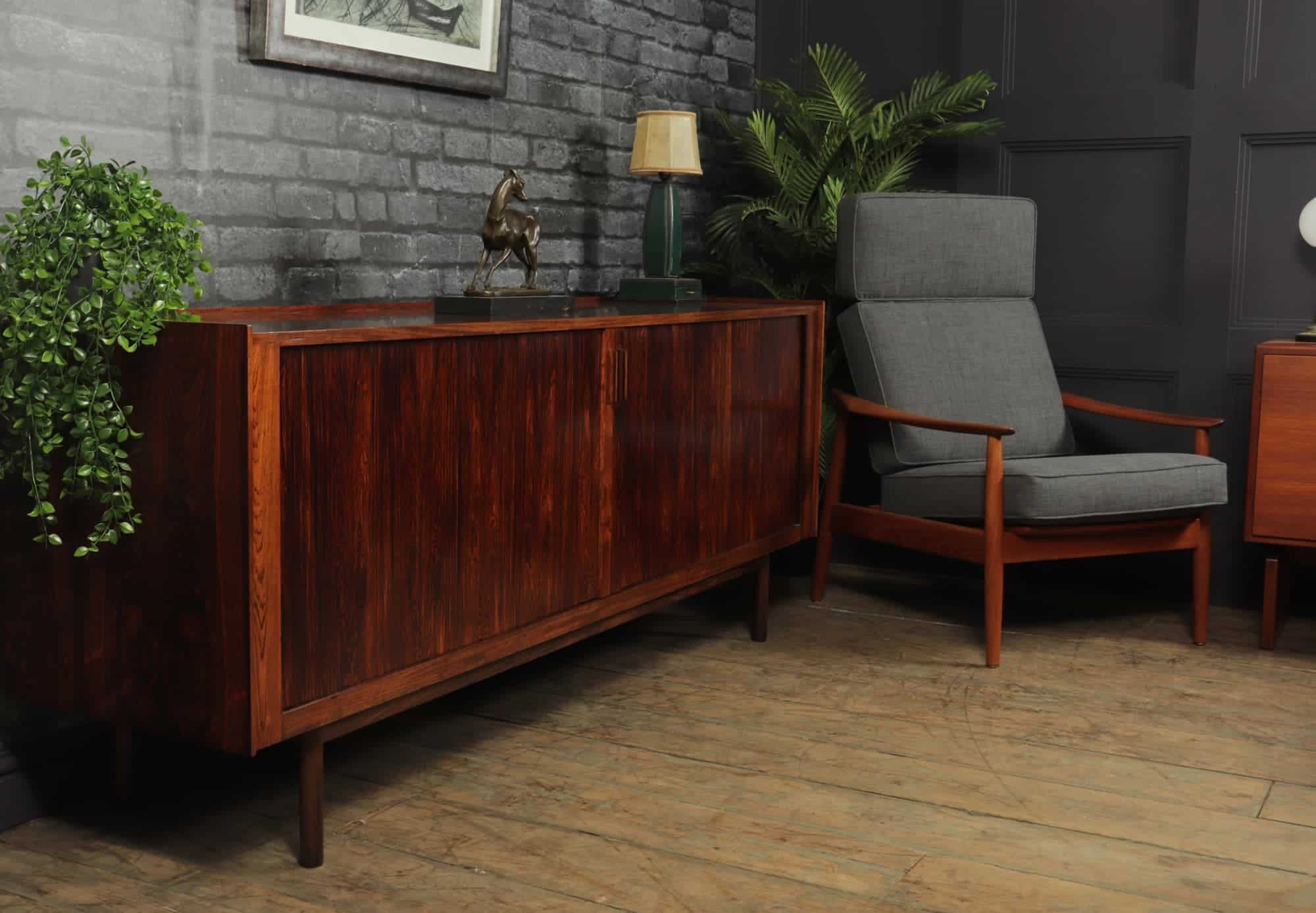 Vintage Living Room Furniture
Discover the Timelessness of Vintage Living Room Furniture
Are you looking for vintage living room furniture that will bring a unique, sophisticated and timeless flair to your home? We have got you covered with our incredible selection of Art Deco, Mid Century and Antique pieces! We offer coffee tables, side tables, armchairs, sofas, sideboards and cocktail cabinets to choose from. Each piece is one-of-a-kind and will be sure to bring an air of sophistication to any living space.
Vintage Living Room Furniture
Vintage living room furniture is the perfect way to add style and personality to your home. Whether you're looking for a classic piece from the 1950s or something more modern, vintage furniture can bring an extra layer of sophistication to your living space. With its unique design, vintage pieces are sure to make your home stand out from the rest.
Not only does vintage furniture bring great looks and character, but it's also incredibly durable and built with quality in mind! You can easily find timeless pieces that have been built to last for years. Plus, if you love changing up your decor every now and then, our vintage pieces has been reupholstered and refinished to match any style or colour scheme you may have in mind.
Finding beautiful and unique vintage living room furniture has never been easier with our selection of time aged luxury furniture!
Popular Styles: Mid Century modern , Art Deco
Vintage is making a comeback and two of the most popular styles look like they are here to stay - mid century modern and art deco! These original, vintage styles have been gaining popularity and showing up in modern home decor.
Mid century style has been around since the 1940s and features iconic lines, stylish shapes and warm earth tones. Furniture from this era includes statement pieces such as teak sideboards and Eames-style chairs. Art Deco design is also enjoying a revival with its distinctive black, white or gold colour palette, curved lines, glass lighting fixtures and mosaic flooring.
If you're looking for something special to add to your home that's both classic and timeless, these vintage styles offer the perfect blend of old world charm with modern sophistication.
Benefits of Vintage Furniture: Durability, Uniqueness
Vintage furniture is an excellent choice for any home. Not only does it bring a certain level of luxury, but its durability and uniqueness are hard to match.
If you're looking for a quality piece that will last you decades, vintage furniture is the right fit. Original pieces from decades past have been tested and proven to stand the test of time. Many vintage pieces still look as good today as they did when they were first made. With proper care, these items can become cherished family heirlooms that can be passed down through generations.
The beauty of vintage furniture lies in its individual character and style that no other piece has. Each item has unique details that make it special; no two pieces can ever be exactly alike! Vintage furniture adds an original touch to any room, creating a one-of-a-kind atmosphere with a luxurious feel.
Types of Vintage Living Room Furniture
Sideboard
Vintage sideboards are the perfect way to add a touch of originality, quality and luxury to your home. Whether you're looking for something special to complete your living room, vintage sideboards offer an unmatched level of timeless charm that can't be replicated by modern furniture. Not only do they provide plenty of storage space, but also allow you to display your favourite items in style.
Add a touch of luxury and exquisite craftsmanship to your living space with vintage armchairs. These timeless chairs provide both comfort and class, while bringing a unique style to any home.
Living room chairs
Crafted with quality materials, original vintage armchairs are sure to make a statement. Each one is carefully upholstered in beautiful fabrics that have been carefully chosen. Not only are original vintage armchairs stylish, but they're also incredibly comfortable – ready for you to sit down and relax! Whether you're looking for an accent chair or something more substantial, we have vintage armchairs will bring life into any room.
Table
When it comes to vintage furniture, there is no substitute for original quality and luxury. Vintage tables are the perfect way to bring an old-world charm into your home. Whether you're looking for a classic coffee table in the living room or a unique side table, a vintage table can be just what you need to complete the look of your space.
Investing in some original pieces can be quite expensive, but vintage tables are always worth it! Not only do they add character and timelessness to any home, but their superior craftsmanship ensures that these pieces will last for generations. From ornate wooden designs from Italy to sleek mid-century modern tables from Denmark, there is something special about owning a piece of furniture with such rich history and undeniable beauty.
Vintage living room furniture provides a classic, timeless look that will always leave an impression on your guests. Whether you're going for a mid-century modern or industrial chic style, there's something out there to fit your tastes. The best part is that these vintage pieces will last you forever without having to worry about them going out of style. Spending a little extra time and money on vintage living room furniture can be well worth it in the end, so don't hesitate to give your living space a timeless upgrade!