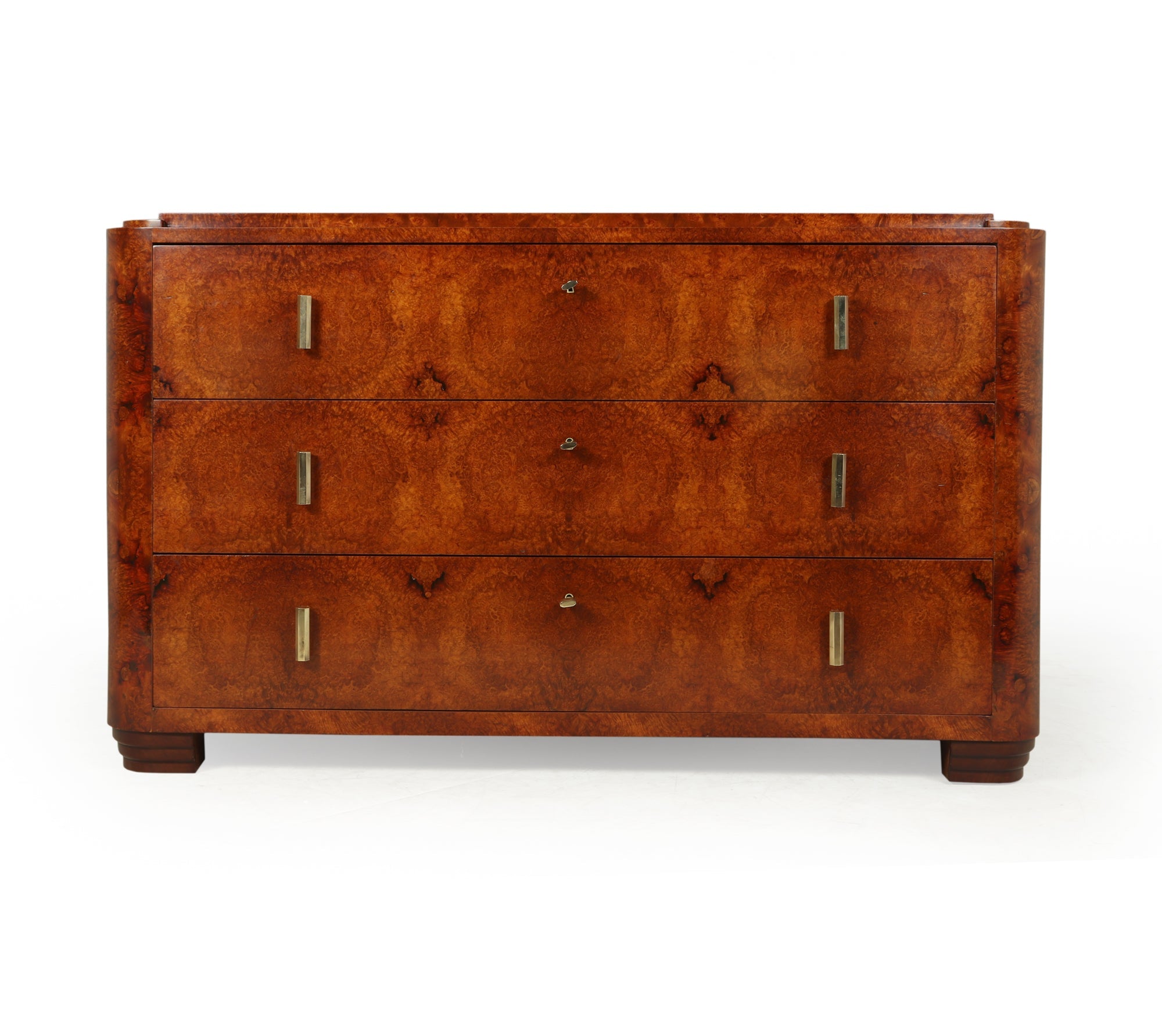 Art Deco Bedroom Furniture
Art Deco was popular in Europe throughout the 1920's, particularly in Paris, taking centre stage as the capital of the fashionable age and not peaking in America and London until the late 1930's. Chests of drawers work equally well as stand alone pieces or together as a suite, we all ways have some Art Deco cabinets for sale that were designed to utilize the best elements of the materials used, the Savoy Hotel in London was a flagship in its time, with fully fitted bedrooms that till this present day still carry many of their opulent original features. Art Deco Bedroom furniture had taken a new direction and moved far beyond previous generations. Breaking into an era when flare and form went hand in hand like an Art Deco Walnut Chest. 
Chest of drawers were brought alive with fabulous warm walnut veneers, accented with rounded corners, chamfered edges, stylised brass, ivory and bakelite handles.